Pakistan has a history of producing good pace bowlers and Shoaib Akhtar is also one of them. Shoaib used to bowl so fast that he was nicknamed as Rawalpindi Express and he has helped his team in winning many matches at the International level.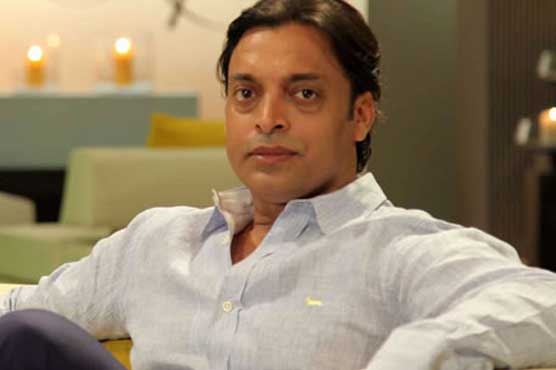 Shoaib's fan following is not just limited to Pakistan and in India also, there are many cricket lovers who admire his bowling skills. Presently, he is training the young bowlers in Pakistan and also taking active part in social services. Recently, the veteran cricketer was in news because of the manner in which he performed in St. Moritz Ice Cricket Tournament but now he is in news for some really weird reason.
A man named Ahsan Kamal Pasha tried to spread the rumour of Shoaib Akhtar's death but the veteran cricketer dealt with him like a boss by giving a perfect answer.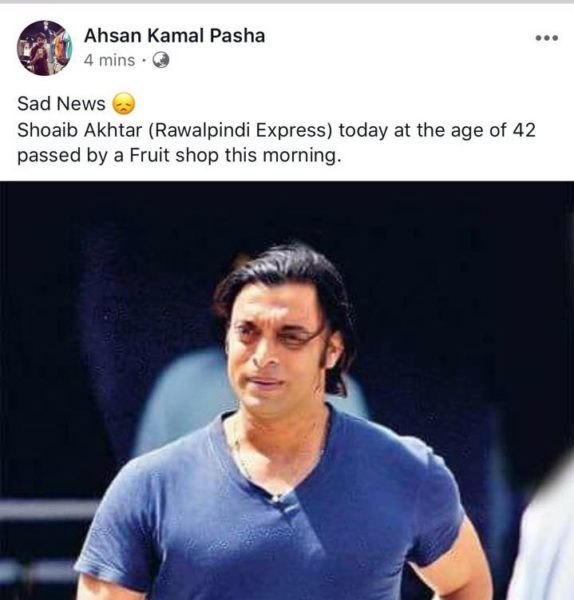 Ahsan posted,
"Sad News
Shoaib Akhtar (Rawalpindi Express) today at the age of 42 passed by a Fruit shop this morning."
Here's the Facebook post:
Ahsan wittingly used "passed by" in order to spread rumour and confuse Shoaib's fans and there is no doubt that it is really a poor joke.
When Shoaib got to know that someone tried to troll him, he got back and replied with a wonderful answer. He took to Twitter and posted the screenshot of his death's rumour with caption,
"So i pass by a fruit shop every day guys , the joke falls apart
Good try buddy!!
#shoaibakhtar #Rawalpindiexpress"
Check out Shoaib's tweet:
So i pass by a fruit shop every day guys , the joke falls apart 😂
Good try buddy!!#shoaibakhtar #Rawalpindiexpress pic.twitter.com/m1rTZPa8b4

— Shoaib Akhtar (@shoaib100mph) March 20, 2018
However, fans of the cricketer didn't like this joke and they slammed Ahsan for it. Here are some selected tweets: